Caring for Your Gums When You Wear Partial Dentures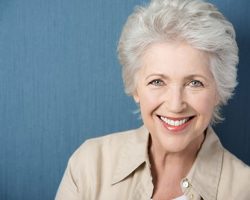 The use of partial dentures has helped many people with their appearance and their ability to do many things.
There are plenty of reasons that a person would have partial dentures. No matter what the reasons for the partial dentures, it is important that a person learns how to care for them.
If they want them to last, they need to know how to care not only for the dentures, but also for the rest of their teeth and for their gums. These are the things we recommend for people who have partial dentures.
The Whole Picture
While it is important to take care of your gums when you wear partial dentures, it is also important to take care of all the parts of the partial dentures. This means a person needs to make sure they clean the partial dentures properly. This involves a daily rinsing, rinsing, use of cleaning tablets and thorough rinsing before putting the partial dentures back in place.
Caring for the gums is also important. The gums need to breathe and that means taking the partial dentures our at night to let that happen. After removing the dentures, a damp cloth or a toothbrush with very soft bristles can clean the gum tissue.
Take care when doing this and do not brush or rub the tissue aggressively. Clean the ridges of the gum, the tongue, the cheek and anywhere else bacteria can form in the mouth. Rinse with warm salt water after the cleaning.
When a person has partial dentures, they should also learn the signs of a problem. If the gums are sore or irritated, a person should check with our dental professionals to make sure that there is not a larger problem. Our offices are here to help you with any questions regarding the care of your teeth and partial dentures. Please feel free to contact us with any questions or concerns you may have.