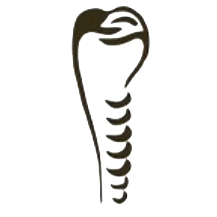 Testimonials in South Ogden and Kaysville, UT
Everyone was so kind and helpful. They made sure I completely understood my treatment plan and payment options. I felt like the Dr. was concerned about me as a patient /person and not just another person to work on. I highly recommend using Cassidy & Legacy Implants.

Nikki B.
Update: I have since had 4 implants done by Dr. Cassity, and a follow up appointment. Dr. Cassity has been very concerned, caring and compassionate. I have been extremely impressed with him and his staff. I'm very grateful he was the one referred to me for this work to be done. I would recommend him to anyone who needs this kind of dental work done.

Cheryl S.
Had an excellent experience with both the staff and Dr Badger. Everyone is so friendly and helpful! Dr. Badger explained in great detail everything I needed to know about my procedure and he answered all my questions. I highly recommend Cassity & Legacy Implants and Periodontics.

Gayle
The staff here are always so friendly. I had two implants done and they made it so simple. It is a very nice atmosphere. They even sent me flowers after my surgery!! I have never heard of any doctor's doing that until now. I thought that was way cool and so thoughtful. Very impressed. I would 100% recommend them.

Courtney H.
I had some grafting work done for recession by Dr. Badger and his team. They were very thorough in giving me the information I needed to make a decision and very skilled in implementing what needed to be done. I, also appreciated the way in which Dr. Badger thoughtfully and sensitively checked on me to see that I was doing okay throughout the procedure. And their post op instructions were thorough as well.

Holly B.