Referring Doctor Overview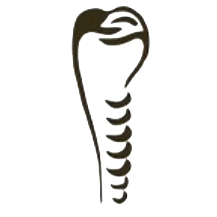 Communication for Referring Doctors in South Ogden and Kaysville, UT
Cassity Implants and Periodontics collaborates with referring doctors in South Ogden, UT, Kaysville, UT, and surrounding areas. We perform advanced techniques for implant surgical procedures and bone and tissue grafting. Our staff is committed to ensuring a seamless transition from the first consultation to restoration. We prioritize quick and precise connections to make the referral and treatment process as straightforward as possible. Our doctors will communicate with you through every step of the referral process and keep you updated on your patient's progress.
Advanced Periodontics and Implant Techniques
By dedicating our practice to specific treatments, our clinic provides incredibly specialized care, including implant procedures and site development. Our experienced doctors are leading experts in their fields and deliver the best specialized care in the area. We have honed our skills to carry out advanced protocols and minimally-invasive techniques. We follow a straightforward, two-step referral process as follows:
2-Step Referral Process:
Once we receive the referral, we'll contact the patient within 24 hours to schedule a complimentary consultation. If the patient cannot be reached after three attempts, we'll contact the referring doctor and direct the patient back to their office.
Specialized Care From Experienced Dental Surgeons
Our highly experienced doctors are trained in surgical implant procedures and tissue grafting from worldwide experts. We conduct advanced treatments for proper site development to ensure successful surgical placement and restoration. Implants are a collaborative process between the surgeon and the general dentist. We take great care of your patients and maintain a high standard of quality care. Our doctors will collaborate with you and communicate every step of the way, including when:
We visit with the patient for their consultation.
The patient decides to continue with treatment.
All requested procedures are completed.
The patient is ready for in-office restorations.