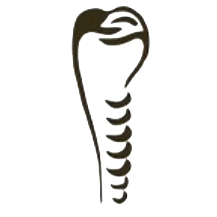 Zygomatic Dental Implants
Zygomatic dental implants are an alternative to traditional dental implants, utilized when there is insufficient bone in the upper jaw. Thanks to modern technological advancements, zygomatic implants have allowed many patients to forgo the lengthy processes of bone grafting and sinus lifts. Known as the "rescue implant", they can even be used after resorption or infection results in a failed bone graft. The process involves a surgical procedure that requires adequate training and experience. Rest assured, we here at Cassity & Legacy Implants and Periodontics, are one of the few practices today that have the necessary skills and experiences to perform this procedure. In short, zygomatic implants offer patients with deteriorated bone, a quicker and easier route to dental implants and fixed dentures.
How Zygomatic Implants Work
Traditional upper arch implants are fixed to the bone in the jaw, known as the maxilla. If the maxilla has undergone severe deterioration or resorption, then traditional implants are impossible. Instead, we can anchor zygomatic implants to the bone bulk that makes up your cheekbone, known as the zygomatic arch, hence the name. These implants are placed through the alveolar crest (the ridge of bone that contains your tooth sockets), and the maxillary sinus, to be anchored to your zygomatic arch. Typically, the process requires the use of two zygomatic implants to be placed in the posterior maxilla (above the premolars), in combination with 2 to 4 traditional implants located in the anterior region (above the canines and incisors). If deterioration of the anterior maxilla is too severe, then two additional zygomatic implants can be placed in a more anterior position.
The procedure requires extensive drilling, due to the length of the implants, and it is critical to protect the surrounding anatomical framework. We will need to use pre-surgical 3D planning with CT or CBCT scans to develop a comprehensive overview, and ensure that each implant is precise. The scans may be used to create a model of your jaw, which allows us to properly analyze the shape of your jaw and zygomatic arch.
For a more comfortable experience, this sort of procedure usually involves the use of intravenous sedation. After surgery, the zygomatic implants will typically be loaded with a temporary fixed bridge, although sometimes it may take a few days to heal. Then, after a recovery time of about four months, a final restoration can be placed, giving you a bright new smile.
Contact Us Today About Zygomatic Implants
Zygomatic implants offer a better alternative for those who have experienced extreme bone deterioration in the maxilla. They can be used in the event of a failed implants, failed bone grafts, and as a means of rehabilitation after trauma. They can also help you avoid sinus augmentation. You can receive your dental implants faster and easier than ever before, allowing you to chew, speak, and have the beautiful new smile that you have always wanted. If you are interested in learning more about zygomatic implants or have any questions, contact us today at South Ogden:
385-626-0977
or Kaysville:
385-439-0101
and we will be happy to schedule your appointment!