Most Common Reasons Dental Implants Fail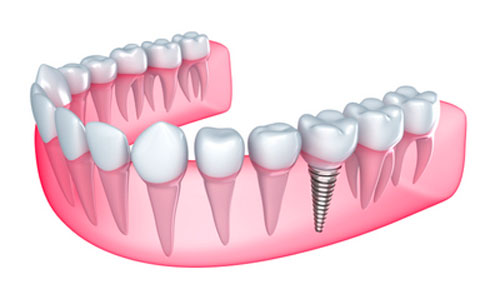 Dental implants are a great way to restore your beautiful smile and protect the jaw from bone deterioration over time. While the process of receiving dental implants is simple enough, dental implants do have the potential to fail and cause harm to a patient.
It is important to be vigilant for some of the most common signs of implant failure as to protect your mouth from infection and degradation.
The first sign to notice when an implant fails is inflammation, redness, and abnormal pain. These symptoms may be an indication of a larger problem such as infection in the surgical site of the dental implant. Infection can happen after receiving dental implants and is usually caused by poor dental upkeep. The infection, if not caught early enough, can cause the dental implant to fail and need to be removed from the mouth.
Another common reason for dental implant failures is smoking. Smoking can affect dental implants in many ways, and one of the most harmful is by facilitating periodontitis, a gum disease. This gum disease is an indication of excessive amounts of bacteria forming on the teeth and eating away at the teeth's surfaces. Smoking after receiving dental implants increases the chances of periodontitis from occurring, and it is possible that it will make dental implants fail.
How Can You Help Prevent Implant Failure
As always, we recommend good dental habits which include flossing and brushing a minimum of two times a day. This is partly as a preventative measure against the buildup of plaque, but this advice is especially important to dental implant patients. Due to poor dental hygiene, it is possible for dental implants to fail. The failure is caused over time as gum disease develops in the mouth.
While dental implant failure can be scary, it can also be avoided with the right precautions and care. It is always important to follow our advice after any procedure as we want you to have a safe and healthy recovery. If you have any more questions about dental implants, please give us a call or come in for a visit. We are happy to help you and your dental needs.