Reasons To Consider Gum Reshaping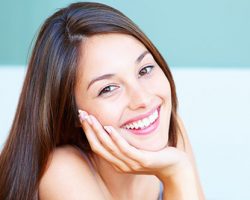 Gum reshaping is a procedure that offers many benefits. It can help people with serious gum issues, but it is not for everyone. Before deciding to undergo gum reshaping it is a good idea to learn what it does and what it does not do. There are several reasons that it is a good idea to take on this procedure. Learning the reasons can make the decision to go through gum reshaping a little easier.
What Is It?
Before learning the reasons for gum reshaping, it is a good idea to learn what it is. Gum reshaping or gum contouring is a surgical procedure performed in our dental offices. The gums are numbed, and our dental professionals use a laser rot reshape the gums. The result of gum reshaping is gums that are even and not too big. Gum reshaping can improve a smile that was too gummy or not even.
Reasons for Gum Reshaping
The most common reason for gum reshaping is to improve the smile. People with receding gums or gums that have suffered damage from periodontal disease can benefit from gum reshaping. Other reasons include:
Correcting an uneven gum line. This can be due to a variety of reasons, but it does affect the appearance of the individual.
Fixing a gummy smile. People that have big gums, but symmetrical teeth can benefit from having the excess gum tissue removed.
People who are not happy with the way they look because of their gummy smile or because they have an uneven gumline can suffer from a variety of other issues. It can lead to depression and other mental health issues. The simple procedure of gum reshaping can change the way a person feels about themselves. It can turn their negative outlook into a positive one. It allows them to greet every day with a big smile they are proud of.
For more information about his or any other dental health issues, contact the dental professionals at our office.