What Happens if Gum Disease Never Gets Treated?
An estimated 85 percent of US adults have some type of gum disease, whether early stages of gingivitis or more progressed stages of periodontitis. That means millions of people are either suffering from gum disease without treatment or have been treated and are in the maintenance stage of preventing recurrence.
Everyone thinks about protecting their teeth from damage or decay, but often neglect to consider the extra care it takes to keep their gums healthy. When gum disease is left untreated, however, it can result in serious oral health issues, as well as numerous other health conditions, including heart disease and certain cancers.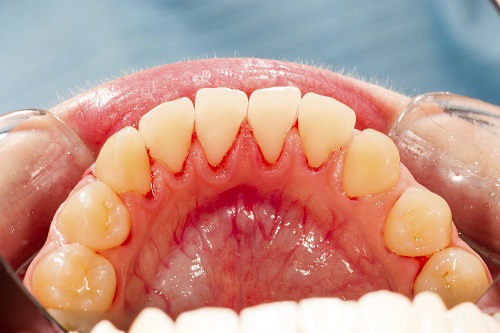 What Is Gum Disease?
Gum disease, also known as periodontal disease, affects both the tissues and bones supporting your teeth, that have been infected by bacterial growth leading to decay. Often, gum disease goes undetected but can lead to substantial health problems, ranging from preterm births to strokes. It is also the most prevalent cause of tooth loss in adults. When tooth decay advances to significant loss of dental and periodontal tissue, surgical procedures are often required to restore tissue and bone to save your teeth and gums from further damage.
How Can I Prevent Gum Disease?
Preventive practices are your best defense against gum disease, such as daily brushing and flossing, as well as regular visits to your dentist for cleanings and fluoride treatments. In addition, ensure that your toothpaste contains fluoride and is not overly abrasive, which can damage your teeth and gums, and talk to your dentist about getting regular checks for indicators of gum disease.
Gum disease that is left untreated can result in serious health conditions that can threaten your oral health, as well as other areas of your body, including your heart, kidneys, and pancreas. For more information about how to prevent or treat gum disease, contact our office for a consultation.