4 Essential Things to Know About Dental Implants
The Academy of Implant Dentistry says that over 30 million Americans have all their teeth missing in at least a single jaw and that the number of patients receiving dental implants has been increasing by 500,000 annually. These statistics show that dental implantology is growing as people are seeking ways to improve their bite function and appearance. Here we give you four essential things regarding dental implants.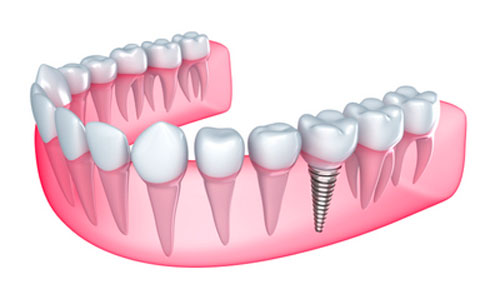 Tooth Implants Are Not Solely for Individuals With Missing Teeth
In addition to replacing lost teeth, a dental implant can address many other issues such as broken, loose-fitting, and cracked partials or full dentures, and support them. It is a versatile treatment that many patients can benefit from.
Tooth Implants Are Surgically Implanted Into the Jawbone
Made of titanium and lately zirconia, tooth implants fuse and become part of the jawbone. Therefore, there is no risk of having the teeth get dislodged or fall out.
Not All Are a Candidate
Some factors can make you unfit for dental implants. Poor oral health, uncontrolled HIV or diabetes, unhealthy gums, heavy smokers, and bone disease are good examples. However, a periodontist can help you with some of these challenges before getting implants. The dentist can treat infected gums to allow you to be suitable for implants. Additionally, the dentist will ask you to seek treatment for your diabetes, HIV, and other conditions that may be preventing you from getting implants.
Implants Last a Lifetime
Ensuring proper care as well as maintenance can allow dental implants last longer. They function like real teeth and will endure for decades.
Talk to us if you are planning to have dental implants placed. We want the treatment to be successful and therefore, we shall evaluate your candidacy. Any potential issues we discover will have to be addressed. Thereafter, we will schedule you for implant placement.