Is an Abscess Dangerous for Your Gums?
Many people have heard of an abscess, but they are not sure what it is, let alone how dangerous it can be. An abscess is a pocket of infection. It can be small or large, but it typically grows relatively quickly.
Many people struggle with the pain that often accompanies an abscess because as it grows, it smashes against several nerves. If you ignore an abscess, it can have devastating consequences to you. This is especially true if it ruptures because of the damage that can do to your gums and surrounding tissues.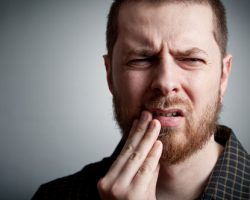 What Makes an Abscess So Dangerous?
When you develop an abscess, it is a bubble of infected liquid. This infection grows and so does the bubble. If there is no where for the infected pocket to go, eventually it will rupture. This could tear open a part of your gums, leaving you in pain and leaving a part of your mouth bleeding. This area that is open is in direct contact with untreated infected fluid, which means the infection could push into your blood stream.
This means that you could develop a secondary infection on top of the one you already had in your oral tissues. This infection could spread around your body, and if it makes its way to your brain or your heart, could leave you incredibly sick, or worse.
Should you ever show the signs of an abscess, such as a toothache, swelling in your mouth that is tender to the touch, and a fever, you need to come in and see us. We can determine if you have an abscess, and if so, we can treat it. Plus, we can also give you antibiotics to fight off any infection and ensure you have the best possible chances of a full recovery in a very short time. Reach out to us today to find out more.